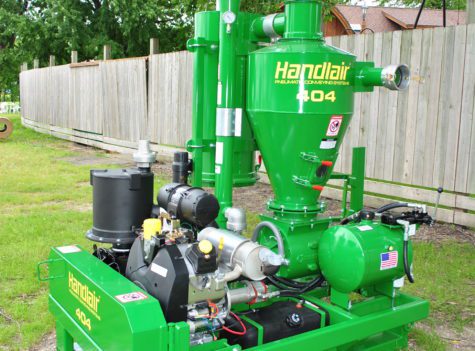 This is a placeholder for the slideshow
Meet the performance champ of grain vacs.
The versatility, flexibility, and performance of Handlair® is unmatched in the grain vac industry. Unlike most grain vacs which are limited to truck loading, a Handlair can fill tall bins, silos, and flat storage; transfer grain over long distances (several hundred feet); and gently handle seed grains – all while using lightweight 4″ to 6″ piping that makes set-up, operation, and take-down a breeze.
Developed and built for years of service in the heart of USA's corn and soybean country, Handlair continues to set performance standards for grain vacs.
If you're looking for a better way to move your grain and seed, you can count on Handlair.